[ad_1]

The press secretary of the Russian President Dmitry Peskov urged to treat the publication of the CNN TV channel about Moscow's plans to resume testing of the cruise missile of unlimited range with the Burevestnik nuclear power plant in the Arctic "with a large margin of confidence".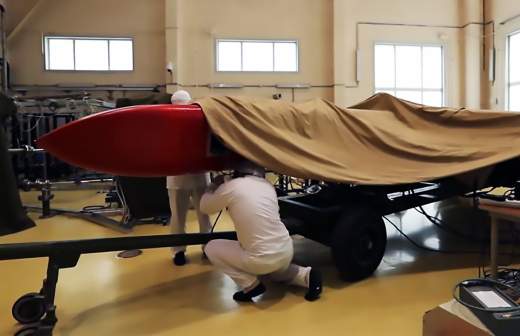 Winged "Petrel": what is known about the mysterious Russian weapons In the Western media, a nuclear-powered rocket takes on an infernal image
"With regard to the publication of CNN, here we would suggest, let's say, with a large gap in confidence in the reliability of such news to treat and be guided by the official information that comes from the Russian side," Peskov told reporters on Wednesday, October 21.
On the eve of CNN, referring to satellite images from Planet Labs, Russia reported that Russia was allegedly preparing to resume testing of an unlimited-range cruise missile with a Burevestnik nuclear power plant at a test site on the Novaya Zemlya archipelago. The photographs show the landfill in the village of Pankovo.
Experts from the Middlebury Institute for International Studies in Monterey, Michael Duitsman and Jeffrey Lewis, told TV that Russia stopped testing the rocket after 2018, when the test site was closed, but they say new satellite photos "show that the pause is over."
Two US officials told CNN that Russia is preparing to test missiles as part of its advanced weapons program.
In September 2019, the American media, citing sources, wrote that US intelligence believes that Russia is stepping up work on cruise missiles of unlimited range with the Burevestnik power plant and plans to put them into service within six years.
The decision to start development of a Russian intercontinental cruise missile of unlimited range with the Burevestnik nuclear power plant was made in December 2001 after Washington's withdrawal from the 1972 Anti-Ballistic Missile Treaty. For the first time, Russian President Vladimir Putin announced the appearance of such weapons in a message to the Federal Assembly on March 1, 2018. The missile got its name from the results of an open vote held on the website of the Ministry of Defense.
[ad_2]