[ad_1]

The frigate "Admiral Gorshkov" conducted regular tests of the hypersonic missile "Zircon", firing from the waters of the White Sea. The missile successfully hit a coastal target at a distance of 350 km, the Russian Defense Ministry reported on Friday, December 11.
"The lead frigate of Project 22350" Admiral of the Fleet of the Soviet Union Gorshkov "fired a Zircon hypersonic cruise missile from the White Sea at a coastal target located at the Chizha training ground in the Arkhangelsk region," the department said.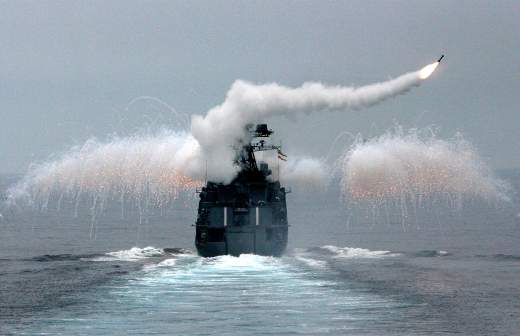 "Daring" frigate: the Pacific borders will be protected by the ship with "Zircons" BOD "Admiral Vinogradov" will be modernized and equipped with powerful missiles
According to operational control data, the rocket was able to reach a flight speed of more than Mach 8. It is noted that the closure of the firing area was provided by the forces of the White Sea Naval Base of the Northern Fleet.
The Zircon hypersonic cruise missile has already been fired twice by the frigate Admiral Gorshkov in test frames. The first launch took place in early October and the second in November. They were also considered successful.
On November 26, the ex-commander of the Northern Fleet, Admiral Vyacheslav Popov, said that the success of the second test launch of the Zircon hypersonic missile in two months is a reason to seriously talk about the reliability of this weapon and its imminent entry into service.
[ad_2]