[ad_1]

The Russian nuclear-powered icebreaker of project 22220 "Arktika" will be put into operation in December 2020. On Wednesday, October 21, the press service of the government of the Russian Federation writes about this.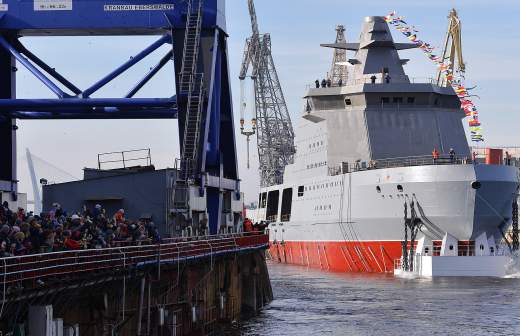 Naval defense: by 2028 the North will receive a powerful icebreaker group The Arctic naval forces will be replenished with multifunctional support vessels
The corresponding decree was signed by Russian Prime Minister Mikhail Mishustin.
"The decision will make it possible to start using the icebreaker in the water area of ​​the Northern Sea Route from December 2020," the message says.
In addition, in 2021, a new starboard propulsion motor will be installed at Arktika, which will increase the vessel's capacity to 60 MW.
On October 5, it was reported that the icebreaker "Arktika" had reached the North Pole. On its way, the vessel overcame ice reaching a thickness of 3 m.
The fact that the icebreaker went to ice trials became known on September 22. The vessel was escorted from the embankment wall of JSC "Baltiyskiy Zavod".
The icebreaker Arktika is equipped with an alternating current electric propulsion system with asynchronous propeller motors. The vessel is equipped with main high voltage generators, and a steam turbine unit was specially designed for this project. More than 90% of the equipment on the icebreaker was produced by Russian companies.
The nuclear powered ship is named after the legendary icebreaker "Arktika", which became the first ship in history to reach the North Pole on the surface.
[ad_2]