[ad_1]

The crew of the Kolpino submarine of the Black Sea Fleet (BSF) successfully hit a coastal target with the Kalibr missile system as part of the Caucasus-2020 exercise. This was announced on Thursday, September 24, by the Russian Ministry of Defense (MO).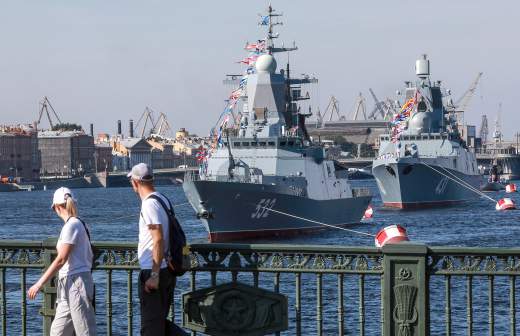 Water turbulence: the fleet is changing the priorities for purchasing ships Contracts for the Navy concluded at the Army-2020 forum surprised experts
"In the course of practicing the task of using high-precision weapons, the Kolpino crew fired one missile from a submerged position, which successfully hit the target position on the coastal range, flying a distance of about 100 nautical miles along a complex trajectory (185 km – Ed.)", – stated in the military department.
The rocket hit the target was recorded by drones.
Security in the firing area, as reported in the Ministry of Defense, was provided by 20 warships and auxiliary vessels, as well as naval aviation and air defense aircraft of the Black Sea Fleet.
On September 11, a multipurpose nuclear submarine of the Northern Fleet, as part of an exercise in the Barents Sea, fired an anti-submarine missile at an underwater target.
In late August, the Russian multipurpose nuclear submarine Omsk and the cruiser Varyag launched cruise missiles during an exercise in the Bering Sea.
[ad_2]