[ad_1]

Russian President Vladimir Putin awarded the Order of Courage for courage and dedication to the crew members of the Mi-24 helicopter shot down by Azerbaijan in Armenia. On Saturday, November 14, the Kremlin press service reported on Saturday.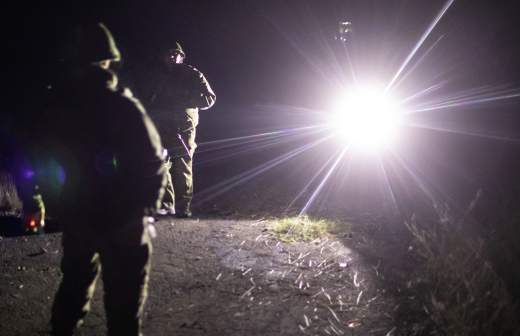 Out of the access zone: how Azerbaijan shot down a Russian helicopter by mistake The incident in the skies over Armenia took place against the backdrop of Baku's strategic successes on the territory of Nagorno-Karabakh
"By his decree, the head of state awarded Senior Lieutenant Vladislav Gryazin, Major Yuri Ishchuk (posthumously), and Senior Lieutenant Roman Fedina (posthumously) with the Order of Courage for the courage, courage and dedication shown in the performance of military duty," the message says.
On November 9, the Russian Defense Ministry reported that a Russian Mi-24 helicopter was shot down in the air over the territory of Armenia outside the combat zone. Two crew members were killed, one was evacuated with moderate injuries. The Azerbaijani side admitted that it accidentally shot down a Russian helicopter, apologized and expressed its readiness to pay compensation to Russia. The Prosecutor General's Office of Azerbaijan has opened a criminal case under the article "Negligence in service" in connection with the crash of a Russian Mi-24 helicopter on the Armenian-Azerbaijani border.
In late September, clashes broke out on the line of contact between Azerbaijan and the unrecognized Nagorno-Karabakh Republic. The parties blamed each other for the aggravation of the conflict. As a result of the hostilities, the sides suffered casualties among military personnel and civilians.
In 1988, the autonomous Nagorno-Karabakh region, inhabited mainly by Armenians, decided to leave the Azerbaijan SSR. Baku lost control over the region during the 1992-1994 military confrontation, but still considers the territory its own.
[ad_2]