[ad_1]

The Arctic group of the Northern Fleet (SF) has landed amphibious assault forces on the Pacific coast of Chukotka. On Monday, September 21, TASS reports with reference to the press service of the Federation Council.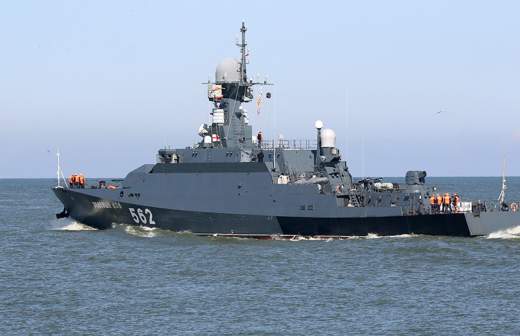 A patrol was called: new Russian weapons will be tested in the northern seas Experts believe that container weapons systems will be tested in the polar latitudes
"Today, the Arctic group of the Northern Fleet conducted exercises to land amphibious assault forces on the Pacific coast of the Chukotka Peninsula," the agency quoted the text of the message.
It is noted that the day before, on September 20, a detachment of the Northern Fleet's warships crossed from the Arctic Ocean to the Pacific Ocean through the Bering Strait.
After the landing of the amphibious assault, the subunits of the Northern Fleet marines on standard equipment – armored personnel carriers BTR-82A and two-link tractors DT-10P "Vityaz" – made a march to the area of ​​the exercise, located near the settlement of Ureliki. The Marines have worked out the elements of raiding operations in the Arctic, and also worked out the task of blocking and destroying illegal armed groups.
On September 11, a multipurpose nuclear submarine (NPS) of the Northern Fleet, as part of an exercise in the Barents Sea, fired an anti-submarine missile at an underwater target.
On September 9 it became known that the newest small missile ship (MRK) "Green Dol" of the Buyan-M project had successfully fired in the White Sea. To participate in the exercises of the Northern Fleet, the ship traveled through the country's inland waters from the Baltic Sea to the Arctic, where it successfully conducted a combat launch of the Kalibr cruise missile, hitting a coastal target at the Chizha training ground.
[ad_2]