[ad_1]

A Russian MiG-29 fighter intercepted a P-3C Orion aircraft of the Norwegian Air Force over the Barents Sea. This is stated in the message of the National Center for Defense Management (NTSUO) of Russia, which was received by Izvestia on Tuesday, September 8.
Russian airspace control systems detected an air target approaching the state border over the neutral waters of the Barents Sea.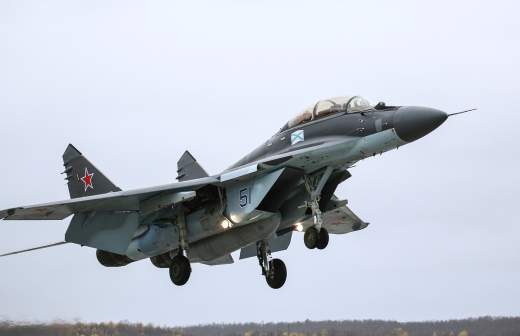 "MiG" has arrived: pilots of carrier-based fighters will add virtuality New information display system will help pilots in battle and study
To identify it, a MiG-29 fighter from the air defense forces of the Northern Fleet was raised into the air.
After the Norwegian plane turned away from the Russian border, the domestic fighter safely returned to the home airfield.
The flight of the MiG-29 was carried out in strict accordance with international rules for the use of airspace. The Norwegian plane was not allowed to violate the border.
The day before, the fighter also escorted the Norwegian Air Force Orion over the Barents Sea. In addition, he intercepted two British Air Force reconnaissance aircraft, the RC-135 and the R1 Sentinel.
Last week, similar interceptions of Norwegian aircraft occurred four times – from 1 to 5 September. On September 3, the MiG-31 escorted US and British reconnaissance aircraft over the Barents Sea.
[ad_2]