[ad_1]

The Russian MiG-29 fighter flew over the Barents Sea to "intercept" two planes of the Norwegian Air Force. This was announced on Thursday, September 10, at the National Defense Control Center of the Russian Federation.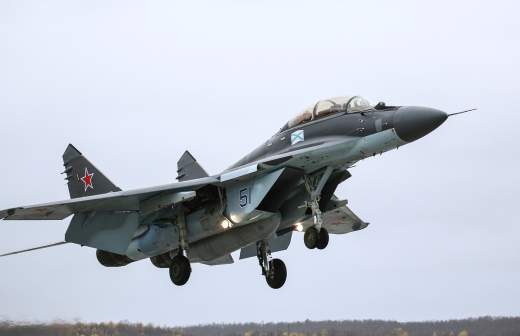 "MiG" has arrived: pilots of carrier-based fighters will add virtuality New information display system will help pilots in battle and study
Initially, two aerial targets moving towards Russia's borders were spotted by Russian airspace control over neutral waters. The crew of a Russian fighter from the air defense forces of the Northern Fleet identified them as Norwegian aircraft.
We are talking about the Orion R-3C base patrol aircraft and the Falcon-20 radio-technical reconnaissance and electronic warfare aircraft.
"The Russian fighter escorted aircraft of the Norwegian Air Force over the Barents Sea and after the foreign aircraft turned away from the state border of the Russian Federation, it returned safely to the home base," the center said in a statement.
It is noted that the Russian MiG-29 performed the flight in strict accordance with international rules for the use of airspace. Norwegian aircraft were not allowed to violate the borders of the Russian Federation.
On the eve of the same aircraft of the Norwegian Air Force already flew up to the Russian borders. Then they were escorted by two MiG-29 fighters of the Northern Fleet forces. At the same time, last week, similar "interceptions" of Norwegian aircraft occurred four times – from 1 to 5 September.
[ad_2]