[ad_1]

For the first time in the post-Soviet period, the Caspian Flotilla will receive its own aviation; by the end of 2021 it will be replenished with Mi-8 and Ka-27 helicopters, sources in the military department told Izvestia.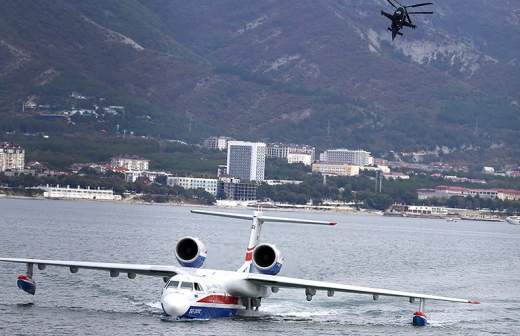 Wings of the Caspian: The Ministry of Defense is deploying a rescue squadron It will be equipped with Be-200 amphibious aircraft and Mi-14PS helicopters
According to them, the task of helicopters in the region will primarily be search and rescue operations, and they will also be able to transport marines and paratroopers.
It is also noted that in the future the flotilla will be supplemented by Be-200 amphibious aircraft. The question of entering into the staff of percussion machines is under consideration, added the interlocutors of the publication.
The last units of the flotilla's aviation were disbanded in 1948, and since the 1960s, the Caspian Sea has been used to develop the technology of landing and strike ekranoplanes – hybrids between aircraft and ships. The most famous among them was the giant "Lun", nicknamed the Caspian Monster abroad. Today, when working out joint actions with the flotilla, aircraft of the Black Sea Fleet and the Southern Military District are used.
"In Soviet times, relatively small forces were kept in the Caspian, since only Iran was nearby, which never posed a serious threat. Today Russia has good relations with all the states of the region – with Iran, and with Azerbaijan, and with Kazakhstan, and with Turkmenistan. Nevertheless, this direction cannot be called stable, "said ex-Deputy Foreign Minister Sergei Ordzhonikidze.
In his opinion, Russia should strengthen the Caspian Flotilla and regularly conduct exercises there.
Read more in the exclusive material from Izvestia:
Takeoff sea: the Caspian flotilla will have its own aviation
[ad_2]