[ad_1]

The nuclear missile submarine cruiser of the Northern Fleet launched a ballistic missile as part of a strategic exercise, the Russian Defense Ministry reported on December 9.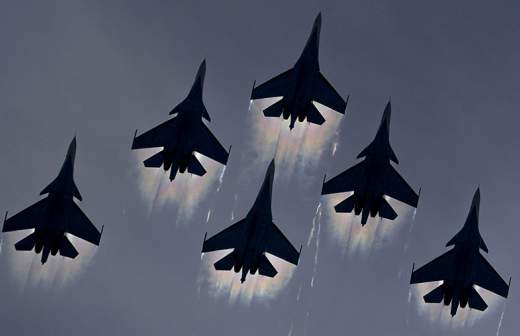 Descended from Heaven: Results of Experimental Air Exercises Summed Up During the day, fighters and bombers fought over several regions of Russia
The exercises involved the Strategic Missile Forces, the crews of strategic missile carriers of long-range aviation, the Aerospace Forces and the crew of the submarine cruiser.
"Training and combat launches of an intercontinental ballistic missile, a ballistic missile of a submarine, high-precision long-range air-launched cruise missiles were carried out from the Plesetsk State Test Cosmodrome, from the Barents Sea, as well as by Tu-160 and Tu-95MS aircraft from Engels and Ukrainka airfields," – the message says.
The missiles hit targets at the Kura and Pemboy training grounds, the military department noted.
On the eve it became known that the Ministry of Defense of the Russian Federation approved a test program for promising military helicopters Mi-28NM and Mi-26T2V at high altitudes in the Elbrus region.
The tests will be carried out before the end of the year in different natural conditions, temperature and flight conditions, the military department said.
[ad_2]